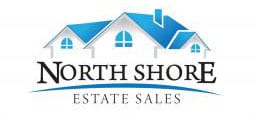 Winnetka Estate Appraisals
If you don't want to sell items in your home but want to know what something is worth than our Estate Appraisals service is for you. Our expert pricer will come out to your home and give you a fair market appraisal of your items.
Having conducted hundreds to thousands of estate sales in Winnetka and other North Shore neighborhoods, our team has the expertise and knowledge to accurately appraise your items. We can provide you the appraisal value of your property as well as the values that you could expect from an estate sale or from charitable donations.
Call us at 847-306-0877 to set up your free no obligation consultation. During the consultation one of our knowledgeable estate specialist will tour your home and discuss the value and appraisal process with you.
And, if you're interested, we can present various options to you including holding an estate sale, conducting an estate cleanout, or donating your items to charity.
Work with us for a successful Winnetka Estate Appraisal!
We Succeed at Winnetka Estate Appraisals
Call North Shore Estate Sales and We Will Take Care of the Rest.
Contact North Shore to Learn How We Can Make Your Winnetka Estate Appraisal a Success!