The North Shore's Premier Full Service Estate Sale Professionals. Contact Us for a Successful Winnetka Tag Sale!
Contact North Shore Estate Sales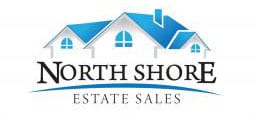 Your Choice for a Professional Winnetka Tag Sale
North Shore Estate Sales is the industry leader in conducting estate sales in Northern Illinois. North Shore Estate Sales specializes in High-End Estate Sales but conducts sales of all sizes. Every estate that we work with is given our full attention and 5 star service regardless of size.
North Shore Estate Sales was built on delivering quality service with a personalized touch that makes every estate unique.
It's Just that Easy.
Call North Shore Estate Sales and Collect a Check.
We Will Take Care of the Rest.
Step 1 – The Consultation
Call us at 847-306-0877 to set up your free no obligation consultation. During the consultation one of our knowledgeable estate specialist will tour your home and discuss the possibility of an estate/moving sale with you.
In addition to touring the home for the sale our estate specialist will make recommendations to make your sale a success. They will also provide you with an idea of what to expect including an estimate of proceeds.
Step 2 – The Setup
Once you've decided to go with North Shore Estate Sales our dedicated set-up team will come in the week before the sale to organize your home into a showroom. We bring in tables, clothing racks, display cases, jewelry displays and anything else that we feel will make your items display as best as possible. We pull items out of the cabinets and closets to make sure that every item is out for the customers to view as easily as possible. We take photos of everything in the house for our extensive advertising program. We take an average of 200-300 photos of the items in your home to display on our website so that we interest as many people as possible.
Step 3 – The Sale
After setting up the home we will conduct your sale over 2-3 days depending on what is needed to sell the items within your home. Our enthusiastic and professional sales staff know how to get the most from your goods. We will have sufficient staff throughout the home to make sure that that home is secure
and every customer gets the help they need. Between the our skilled sales staff and the extensive advertising your sale is sure to be a success.
Step 4 – The Clear-Out
In the days following sale our clear out and delivery crew will be there to empty the home of all the remaining items. You are of course welcome to keep anything that doesn't sell but if you do not want to keep it we will take it away for you. All items that can be donated go to a local charity and anything that can't be donated will be disposed of for you. You will be giving a tax deduction for everything that is donated.
Step 5 – The Results
Following the sale your Estate Sale Specialist will go over the results of the sale with you. After going over the results you will receive a check, a tax deduction slip and a completely empty home.
The North Shore Difference
Not only will North Shore Estate Sales sell your furniture we will deliver it too! North Shore Estate Sales offers a convenient in house delivery service to all customers who shop with us during your sale. This delivery service starts at $65 and is paid for by the buyer. Not only is it less expensive than renting a truck it also makes the buy process more convenient for everyone.
North Shore Estate Sales takes the utmost care while conducting your sale. We take many precautions when conducting your sale including having customers remove their shoes or put on shoe covers, having help on site to oversee and help customers move their purchases, offering delivery to customers and only letting a safe amount of customers in the home at a time. While having an estate sale is a great opportunity we realize that it is very important to keep the home in the condition it was given to us in. At North Shore Estate Sales we treat your home like our home.
We have many different marketing techniques to make your sale a success. We market on all 3 major estate sales sites. We have an email list with over 10,000 customers on it and a texting club where customers get messages right to their phone. We also advertise on our Facebook page and put up 15-30 signs out in the area to draw in local buyers. All of these strategies combined leads to an exceptional turn-out at every sale regardless or weather or time of year.
All estate sale companies pay you after the sale! But no one pays faster than North Shore Estate Sales. You will be paid the first business day following your estate sales!
Contact North Shore to Learn How We Can Make Your Winnetka Tag Sale a Success!